Kristine Pacheco
Administrator
Kristine comes from an extensive background of over 25 years of experience in the Healthcare industry and currently holds licensure to practice as an Administrator in California, Massachusetts, and Rhode Island! She received her bachelor's degree in Business Management with a concentration in healthcare. Additionally, Kristine is the owner of Healthcare Building Blocks, LLC! In her spare time, Kristine enjoys spending time with her 4 beautiful daughters who she is incredibly proud of. Kristine looks forward to getting to know Bayview's current and new residents and family members!
Tressa Gonyea, RN
Director of Nursing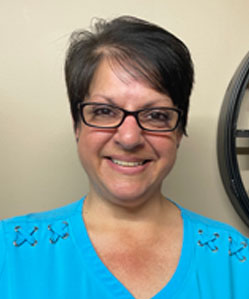 Tressa brings nearly 30 years of experience as a Registered Nurse in both skilled nursing and long-term care! She started as a CNA, and worked her way up to positions including being a Nursing Supervisor, Quality Improvement, and has been a Director of Nursing for 16 years! Bayview is truly lucky to have her, as she is an asset to the building and Marquis with her knowledge and experience! When she is away from work, she enjoys spending her time traveling, gardening, and cooking.
Mark Langlois
Director of Rehab
Michael Gourley
Maintenance Director
John Philippides
Food Service Director
Dana Flynn
Business Office Manager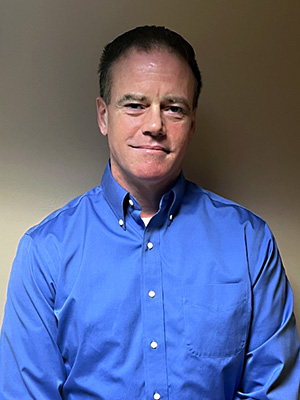 Dana is new to the Bayview Scalabrini team and comes to us with many years of experience in finance and the Business Office. His career started in Dining Services, and he worked as a Dining Services Director for several Assisted Living Facilities. Additionally, he was a Chef at Gillette Stadium – but ultimately found his true calling with finance and operations! Dana has two great kids and a wonderful wife! In his spare time, Dana is in a band that plays a wide variety of rock and roll and has been playing the electric bass since the 80's
Kristina Waters
Admissions Director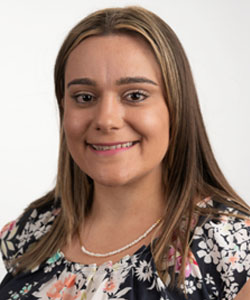 Kristina is new to the Marquis – Bayview Scalibirini team, but not new to the role of Admissions Director! Kristina presents a demonstrated history of working in the hospital and health care industry prior to and since completing her undergraduate degree at Rhode Island College, earning a Bachelor of Arts in Sociology and Gerontology. Kristina is motivated and passionate about facilitating positive social change and community development for the senior population, developing community partnerships, and empowering older adults. She has the knowledge and is skilled in Nonprofit organizations, skilled nursing facilities, Communication, Deadline Oriented, Organizational Skills, Active Listening, and Senior Services!
Kristina Sullivan, RN
Assistant Director of Nursing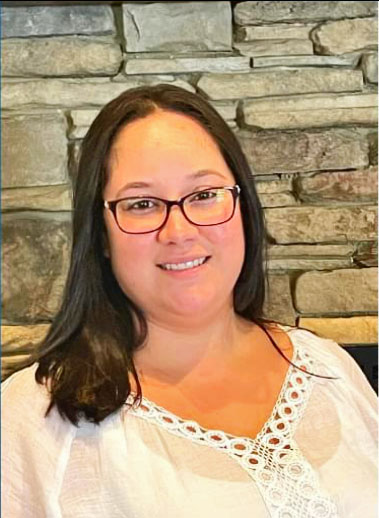 Introducing our Assistant Director of Nursing, Kristina Sullivan, RN. Kristina is bilingual (English & Spanish) and prides herself on her dedication and commitment to each of her patients. Kristina stated that her desire to make a difference, even in the smallest of ways is why she chose to work for Bayview Rehab.
Mary Smart, LPN
Country Unit Manager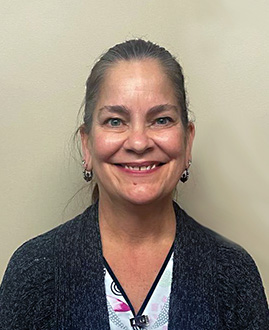 Mary has been working at Scalabrini since 1994 and truly knows the ins and outs of the building! She has a wide range of experience as she started off as a CNA, and has worked in ALL nursing shifts possible, including MDS. She received her Nursing License in 1996 from Diman Regional School of Nursing. When she is not at work, she likes to spend time with her family and is a huge patriots fan!
Sandra Santos, RN
MDS Coordinator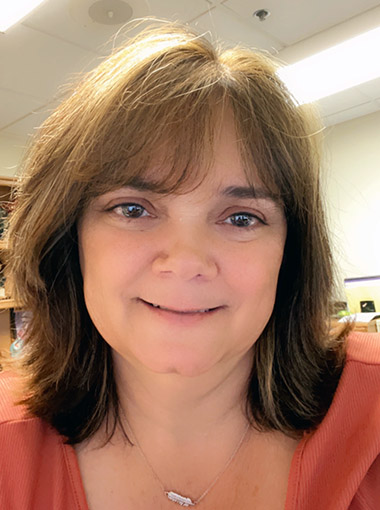 Sandra is a current resident of Coventry, RI. She Graduated CCRI in 2010 with an Associate's Degree in Nursing. She has been with the Scalabrini family for 21 years! She started as a CNA and continued her education to become a nurse. She was the Country Unit Manager for 6 years and is now the MDS Coordinator for our Long Term Care patients. Sandra hopes that with every resident she meets and takes care of that she makes a difference in their lives. On her spare time, she enjoys spending time with her son, Matthew, friends, and family.
Heather Conover, BSW
Director of Social Services
Heather earned her bachelor's degree in social work in 1999 from a small university in Pennsylvania She has worked in an LTC setting since 2003. Prior to moving to RI in 2002, she hailed from a small suburb in PA. When she is not coordinating services for our residents, she enjoys spending time with her two sons playing the role of soccer mom.
Kristy Marcotte, BSN
Ocean Unit Manager
Kristy has been in the nursing field since 2011 and graduated from Rhode Island College with a BSN in 2019! She started as a CNA and worked as a Unit Secretary through nursing school. Kristy started working for the Marquis – Bayview Scalibrini team in September 2021 and was quickly promoted to Unit Manager on our Short-Term Rehab Unit. She is incredibly knowledgeable and eager to help all staff on the floor and jumps into help residents with care every day! She is a tremendous asset to our team, and to our fast-paced Ocean Unit.
Jiselle Umana
Medical Records/Central Supply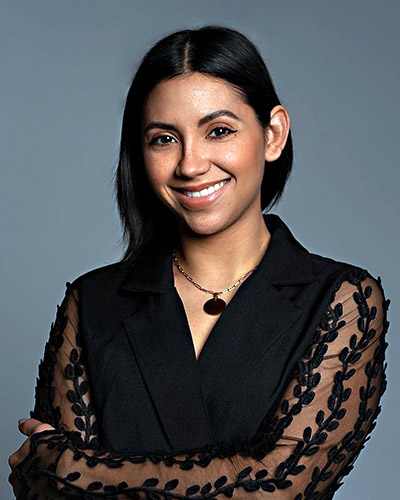 Jiselle is new to the Bayview Scalabrini team, and excited to start her new career path with us! She has previous experience working in the healthcare setting where she worked in patient registration and data entry. She is happy to join us as central supply and medical records! Recently, she came from an extensive real estate background. When she is not at work, she enjoys spending her time outdoors, trying new types of food, and spending time with her kids!
Tia Forbes
Social Worker, BA MA
Tia has been working in long term care and has been a social worker for over 30 years! She has degrees from both St. Michaels College and Rhode Island College, and is incredibly knowledgeable in social work and health care. Tia is new to the Bayview team, and is eager to connect with all staff, residents, and families of the facility!
Tammy Chere
Activities Director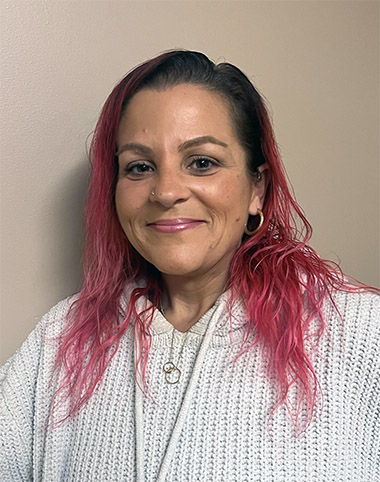 Tammy has been involved in the healthcare setting as long as she can remember! She grew up volunteering in the activities department, and then became a CNA, which she still carries her license for. She worked her way up to become an Activities Director and is working on completing some additional schooling to add to her title. When she is not having fun at work and getting to know residents at Bayview, she likes to spend time with her two boys and amazing husband.
Enrique Lopez
Administrator in Training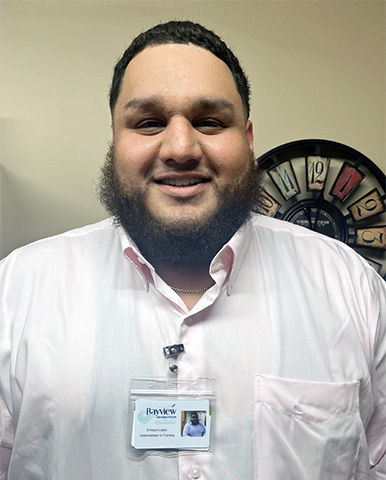 Enrique graduated from Rhode Island College with a bachelor's degree in health care administration. He holds an Assisted Living Administrator license in the state of RI. He is very passionate about health care and is dedicated to learn and help residents, family members and team members with their unique needs. With his spare time, Enrique loves to go fishing and collect sneakers.
Poliana Dumont
Human Resources Manager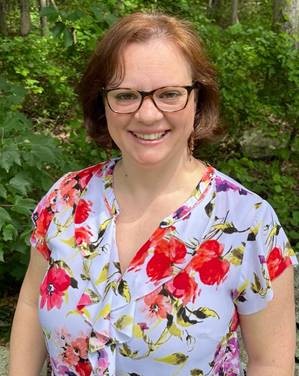 Poliana has been a part of Scalabrini for over 15 years! Beginning her career as a CNA, she worked her way up to Human Resources Manager. She is a RIC graduate with extensive knowledge in geriatric care, which adds to our exceptional team at Bayview! When Poliana is not spending long hours in the office, she is spending quality time with her award-winning dance competition daughter, Dhara, her husband, and her two-year-old daughter Sophia.