Armani Sepe
Administrator
Armani graduated from Rhode Island College in 2016 with a bachelor's degree in Health Care Administration and became a Licensed Nursing Home Administrator in Rhode Island, Massachusetts, and Vermont in 2017. He is committed to delivering five-star customer service and clinical outcomes to his patients and their families. In addition to being an Administrator, Armani enjoys spending time with his family, working on cars, and outdoors.
Tressa Gonyea, RN
Director of Nursing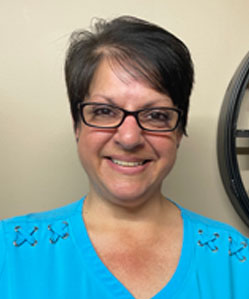 Tressa brings nearly 30 years of experience as a Registered Nurse in both skilled nursing and long-term care! She started as a CNA, and worked her way up to positions including being a Nursing Supervisor, Quality Improvement, and has been a Director of Nursing for 16 years! Bayview is truly lucky to have her, as she is an asset to the building and Marquis with her knowledge and experience! When she is away from work, she enjoys spending her time traveling, gardening, and cooking.
Suzan Evenson, ADON – BSN, RN
Assistant Director of Nursing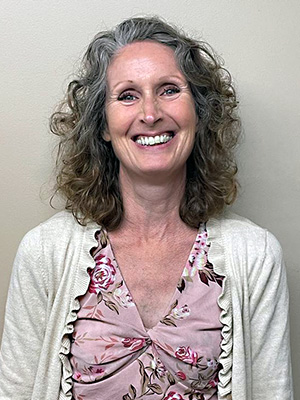 Suzan is the new Assistant Director of Nursing at Bayview! She has been a registered nurse for 26 years, with a background in hospital and critical care settings, managing and administrating for 13 years. With a passion for advocacy and a heart for pediatrics, Suzan presents a style of supporting, encouraging, and collaborating.
In her spare time, Suzan enjoys spending time with her children, and admiring scenic landscapes and the mountains – which call her name! Sunshine, home design, travel, and turning cants into cans and dreams into plans are all a close second.
Mark Langlois
Director of Rehab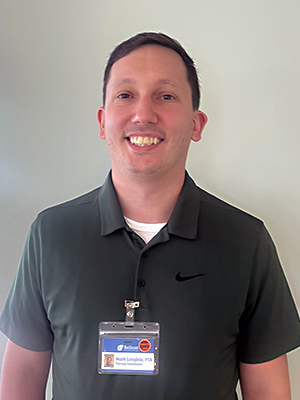 Kristina Waters
Admissions Director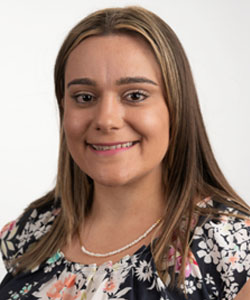 Kristina has returned to the Bayview Scalabrini team to assist with Admissions and has been a part of the Marquis family since 2022. Kristina presents a demonstrated history of working in the hospital and health care industry prior to and since completing her undergraduate degree at Rhode Island College, earning a Bachelor of Arts in Sociology and Gerontology. She is currently working towards receiving her Master of Arts degree in Healthcare Administration from Southern New Hampshire University, with hopes of becoming a Licensed Nursing Home Administrator. Kristina is motivated and passionate about facilitating positive social change and community development for the senior population, developing community partnerships, and empowering older adults. She has the knowledge and is skilled in Nonprofit organizations, skilled nursing facilities, Communication, Deadline Oriented, Organizational Skills, Active Listening, and Senior Services. In her spare time, she enjoys traveling, reading and spending time with her family and fiancé, her puppy Rosie & cat Penelope.
Kayla Manish
Food Service Director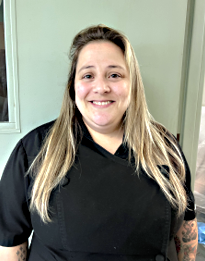 Kayla has been working in the nursing home setting for over 15 years! Marquis has given Kayla the opportunity to use her knowledge and experience to lead the kitchen and dietary staff to success at Bayview. Quality is her first priority & if she wouldn't serve the food to her family, she would not serve it to anyone else!
Heather Conover, BSW
Director of Social Services
Heather earned her bachelor's degree in social work in 1999 from a small university in Pennsylvania She has worked in an LTC setting since 2003. Prior to moving to RI in 2002, she hailed from a small suburb in PA. When she is not coordinating services for our residents, she enjoys spending time with her two sons playing the role of soccer mom.
Taylor Proulx
Activities Director
Taylor joined the Bayview Scalabrini family back in May 2023, and has made such an impact since her onboarding! She comes from an activities background, with her activity professional certification and she is currently working towards her activities' director certification. Taylor has officially been an activities director for a year – and absolutely loves it! She enjoys planning events for the residents, staff and families and it is rewarding to her to see smiles every day. Taylor works to fill the monthly activities calendar with different events, entertainment and ideas to keep the residents engaged on both our short term and long-term units. In her spare time, she enjoys being surrounded by friends, family and her fur babies.
Mary Smart, LPN
Country Unit Manager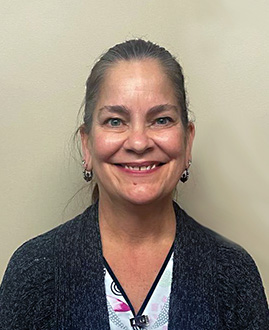 Mary has been working at Scalabrini since 1994 and truly knows the ins and outs of the building! She has a wide range of experience as she started off as a CNA, and has worked in ALL nursing shifts possible, including MDS. She received her Nursing License in 1996 from Diman Regional School of Nursing. When she is not at work, she likes to spend time with her family and is a huge patriots fan!
Jennifer DeBlois, MS, RDN, LDN
Dietitian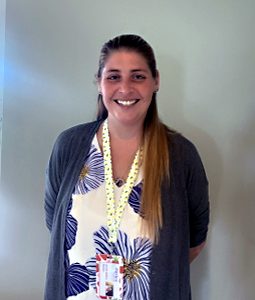 Jennifer has been the dietitian at Bayview Scalabrini since mid-June of 2023. She has been a licensed dietitian in the state of Rhode Island since 2018. Jennifer had previously worked at Our Lady of Fatima hospital, in North Providence, for 4.5 years in critical care, acute care, geriatric psych, adult psych and skilled rehab. She has a well-rounded background in dietetic work and takes pride in assisting all individuals meet their nutrition needs!
Sandra Santos, RN
MDS Coordinator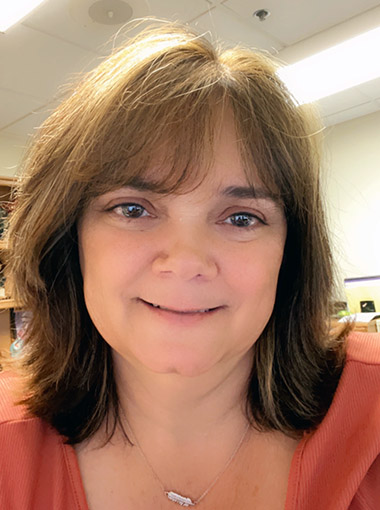 Sandra is a current resident of Coventry, RI. She Graduated CCRI in 2010 with an Associate's Degree in Nursing. She has been with the Scalabrini family for 21 years! She started as a CNA and continued her education to become a nurse. She was the Country Unit Manager for 6 years and is now the MDS Coordinator for our Long Term Care patients. Sandra hopes that with every resident she meets and takes care of that she makes a difference in their lives. On her spare time, she enjoys spending time with her son, Matthew, friends, and family.
Kristy Marcotte, BSN
Ocean Unit Manager
Kristy has been in the nursing field since 2011 and graduated from Rhode Island College with a BSN in 2019! She started as a CNA and worked as a Unit Secretary through nursing school. Kristy started working for the Marquis – Bayview Scalibrini team in September 2021 and was quickly promoted to Unit Manager on our Short-Term Rehab Unit. She is incredibly knowledgeable and eager to help all staff on the floor and jumps into help residents with care every day! She is a tremendous asset to our team, and to our fast-paced Ocean Unit.
Skylar Bergeron
Case Managment / MDS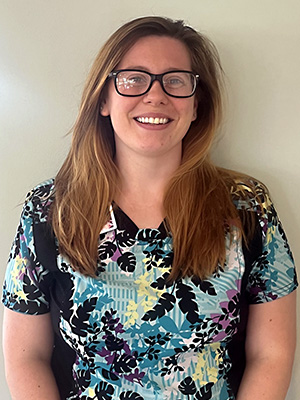 Skylar started at Bayview in December of 2022 as the 3-11 supervisor and worked her way into Case Management and MDS. She has been in healthcare, starting as a CNA in 2017 then became a nurse in 2019. Skylar started with homecare and transitioned to SNF setting as a floor nurse and has since worked her way up into management. Skylar loves being a nurse and getting to know the residents as well as providing care for them. Skylar has a large family including her husband, 4 children, and an abundance of animals including our cats, dogs, and chickens! In her my spare time, she enjoys taking the kids out and about for any kind of adventure.
Jiselle Umana
Central Supply / Medical Records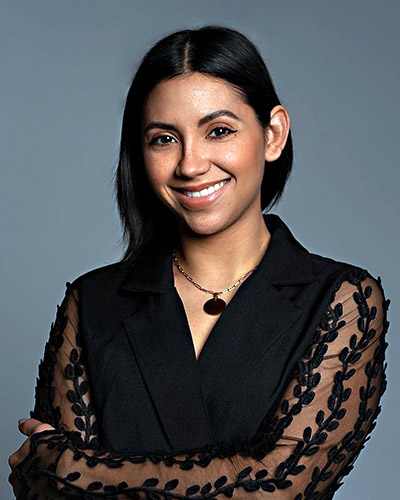 Jiselle started with the Bayview Scalabrini team in central supply and medical records, then worked in the Admissions Department, and is now back in central supply and medical records! She has previous experience working in the healthcare setting where she worked in patient registration and data entry. Recently, she came from an extensive real estate background. When she is not at work, she enjoys spending her time outdoors, trying new types of food, and spending time with her kids!
Dana Flynn
Business Office Manager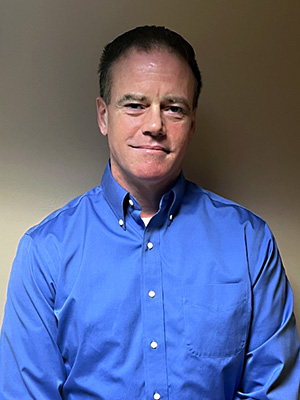 Dana is new to the Bayview Scalabrini team and comes to us with many years of experience in finance and the Business Office. His career started in Dining Services, and he worked as a Dining Services Director for several Assisted Living Facilities. Additionally, he was a Chef at Gillette Stadium – but ultimately found his true calling with finance and operations! Dana has two great kids and a wonderful wife! In his spare time, Dana is in a band that plays a wide variety of rock and roll and has been playing the electric bass since the 80's
Tia Forbes
Social Worker, BA MA
Tia has been working in long term care and has been a social worker for over 30 years! She has degrees from both St. Michaels College and Rhode Island College, and is incredibly knowledgeable in social work and health care. Tia is new to the Bayview team, and is eager to connect with all staff, residents, and families of the facility!
Poliana Dumont
Human Resources Manager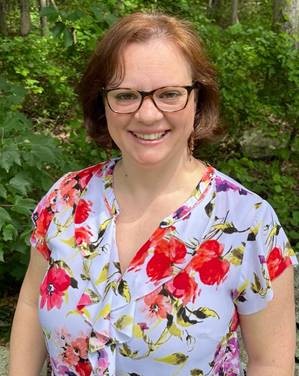 Poliana has been a part of Scalabrini for over 15 years! Beginning her career as a CNA, she worked her way up to Human Resources Manager. She is a RIC graduate with extensive knowledge in geriatric care, which adds to our exceptional team at Bayview! When Poliana is not spending long hours in the office, she is spending quality time with her award-winning dance competition daughter, Dhara, her husband, and her two-year-old daughter Sophia.